Are we about to see a Contracting Boom?
The contract market has had its place in the architectural and design sector for as long as I can remember.  This comes as no surprise in a project driven industry.  It is a good way of managing peaks and troughs in workload for employers.  I believe we are however about to see a surge in the contract market as the industry recovers from the effects of Covid 19.
There are many factors that affect the contract labour market.  In a boom economy a skill shortage is created.  Some people elect to join the contract workforce for reasons such as higher pay, flexibility and the option to move and work on interesting projects.  Job security isn't really an issue as there are plenty of other jobs out there.  In the absence of permanent alternatives, employers may have no other option but to fill a vacancy with a contractor.  I remember back in 2007 before the financial crisis hit, this situation was particularly prevalent and it was very much a candidate led market.  In addition, with favourable visa conditions, such as the two year working holiday visa for people from Australia, New Zealand and South Africa looking for a more transient employment arrangement, the skill shortage was in part addressed and contracting thrived.
The 2008 crash was particularly cruel to contractors.  When times are tough, contractors are generally the first casualty.  At the time I personally concentrated on placing freelance staff in the London architectural and design market and in a six month period I saw 90% of my contractors laid off or at best offered a permanent position on less money than their previous freelance arrangement.  The market experienced a tough few years but what was interesting is as the economy started to recover, so did the contract market.  Employers were nervous about taking on permanent staff.  Many business owners had found it heart breaking to make good staff redundant only a few years earlier and didn't want to repeat the experience.  A new project may have created the need to hire whether that be due to manpower or skillset requirements but past this specific project, continuity of work could not be guaranteed.  A contractor is the ideal solution.  This time however it was an employer's market as jobs were still scarce and qualified candidates were in abundance.  Consequently, the premium rates were no longer available providing more parity to permanent salaries.  As time moved on contracting became more prevalent again but sadly never reached the levels pre 2008, possibly a relief to employers.  The uncertainty of Brexit also didn't help.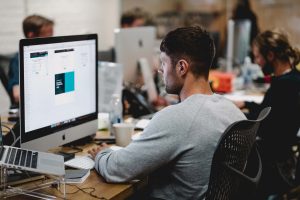 Photo by Studio Republic on Unsplash
I believe the perfect storm is now brewing for a boom in the contractor market once again.  The Covid 19 situation has seen many freelancers laid off.  Those who were working on a PAYE basis via an agency have been lucky as they were eligible to be furloughed via their supplying agency.  Limited company contractors who take the larger proportion of their income via dividends have however suffered.  This has left a lot of good people open to the job market and this may increase once the furlough scheme ends as it's likely we will see more redundancies.  I predict employers will initially turn to the contractor route to fill roles as the Covid 19 situation eases, people begin to return to offices and the economy starts to improve.  I don't see offices returning to full capacity anytime soon but employers are now a lot more open to remote working which was generally not an option for contractors previously.  In recent times the contracting market was disrupted by the reform to IR35 regulations however Covid-19 has seen this postponed to April 2021 and I believe the government is being lobbied hard for a further extension.  Brexit is also an interesting point to consider.  If we depart in December this year which is still the governments official line, we will have much easier access to qualified individuals from the entire globe whereas traditionally we have only looked on our home soil and the wider European Union.  This coupled with our new relationship with remote working could create new and interesting dynamic to sourcing contract labour.
This time round I predict a much quicker bounce back than after the financial crisis of 2008.  My clients are already preparing for a phased return to their offices and unlike after the long recovery we saw last time, candidates are up to date, primed and ready to go.  It's also worth noting that as long as your current employment contract allows, there is nothing stopping you working on a contract basis for another employer whilst you are furloughed if you fall into this group.  For employers, taking on a contractor will possibly be a safer option in the short term.  The coming months will be very interesting to see how this all unfolds but early indications suggest contracting is on its way back once again.
If you are interested in talking to me about the contract market, whether you are a job seeker or an employer, please feel free to get in touch.
Stewart Howl
020 7993 6980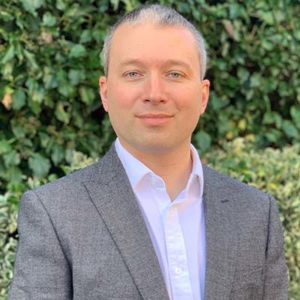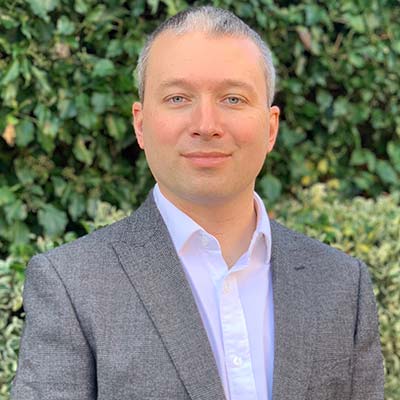 You might also like: